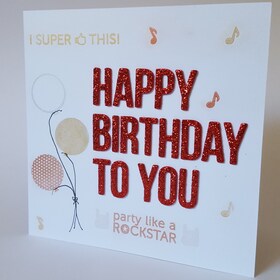 Creating cards they will save and dog collars you can trust.
My name is Dawn and I am an American living in Norway. I am a stay-at-home-mom for my young son, #magnustheviking.

I love working with my hands. I make cards, dog collars, knit, and crochet to keep my hands busy. I'll primarily have cards and collars on here, hence the name, but will occasionally have pictures of other handmade items.

We are an international family so you can send questions in either english or norwegian.

~About the cards~

All cards are made on a 300gsm card base with decorative papers, stamps, inks, and embellishments to create a custom theme. All cards are unique and can be personalized.

It's somewhat rare for me to put any sentiments or text inside the card. I think something handwritten and straight from the heart is what works best for people to know you are thinking about them and care. :)

~About the collars~

Most are 1" wide. The details will be listed under each photo. Most collars fit medium-sized dogs, i.e, Border Collie.
I started making collars because I couldn't find cute and simple collars in Norway. Since I have 4 dogs, it's much easier to just buy the raw materials and make them myself. But I found myself enjoying it so, now there are lots of extras. :)

Thanks for stopping by and taking a peek.!

Dawn