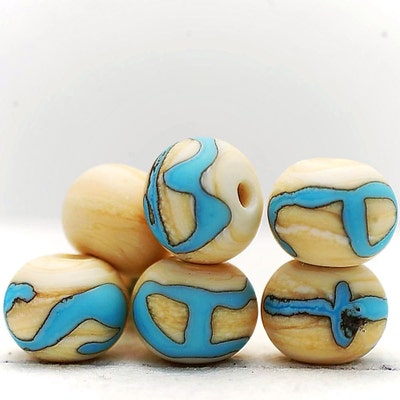 Handmade Lampwork Beads
Hello and Welcome to my boro-world!
In my shop you can find lampwork beads, made by me.

Many-many years ago in Italy, I saw Murano glass and fell in love with it. I've been lampworking since 2008 and I enjoy every moment working with glass and torch. Glass is an amazing thing, it's full of surprises!

I use soft glass too. My real love is BORO glass. Maybe, because my favorite style in jewelry is an organic style. BORO glass give you endless possibilities to express natures beauty.

When looking into lampwork beads you can imagine small universes such as lakes, seas, sandy beaches or the moon. Colors pop out like looking at flowers in a garden or wandering through a forest or a jungle.

If you have ANY questions, please, don't hesitate to contact me!

Thank you for your interest. Start creating!